Why rotory lobe pumps are popular?
Why rotory lobe pumps are popular?
Why are rotory lobe pumps favored by petroleum and petrochemical, water environmental protection, and the chemical industry? Elastomer rotory lobe pump is a kind of positive displacement positive displacement pump with low speed, high head and high efficiency. Two abrasion-resistant rubber full-coated spiral cam rotors in the pump cavity are installed on two parallel driven by synchronous gears. On the shaft, there is no gap between the rotor and the rotor, and between the rotor and the pump body, the sealing effect is good, the internal leakage is small, and the suction vacuum is high, which can reach 8.5 meters.
It is especially suitable for the transportation of corrosive and high-viscosity media such as sewage treatment and petrochemicals, as well as gas and solid mixed media.
Elastomer rotory lobe pump is more prominent features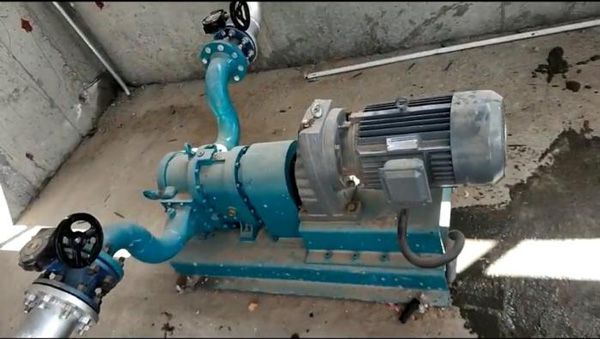 1. Self-priming ability without irrigation and auxiliary devices, self-priming can reach 8.5 meters.
2. Ternary flow precision mold and five-axis linkage technology, high efficiency, low noise, stable transportation, small pulsation, and can transport solid, liquid and gas mixed media.
3, Low speed 10-5000rpm / min, micro-wear, and equipped with axial radial wear resistance, longer operating life, compact structure, fewer wearing parts, low failure rate, online repair design, maintenance without disassembling pipelines
4. Convenient control to adjust the flow rate by adjusting the speed, which is suitable for the process requirements that require flow changes.
5. Suitable for the transportation of shear-sensitive media, such as oily sewage and other materials. Can be reversed, especially suitable for loading and unloading occasions.
6. Strong applicability, non-clogging and multiple rotor types ensure high throughput of different materials. In the range of flow and pressure, the pump with special material and special rotor can meet the requirements of different working conditions.
Elastomer rotory lobe pump has a wide range of applications
Environmental protection of water affairs: municipal sewage, chemical sewage, sludge scum, floating matter recovery, lime slurry, seepage liquid and sedimentation tank sludge, etc.
Sewage treatment: return pump, excess sludge pump, sludge pump, lift pump, sludge conveying pump of concentration tank, sludge conveying pump of primary and secondary sedimentation
Petrochemical industry: transportation of oil and oil-water-gas mixtures such as mud oil, heavy oil, fuel oil, lubricating oil, etc.
Chemical industry: corrosive substances, solvents, greases, detergents, dyes, coal water slurry.
Fire protection industry: foam slurry, fire pump.
Other industries: coatings, paper, resins and polymers.