Causes and Prevention of Centrifugal Pump Leakage
Causes and Prevention of Centrifugal Pump Leakage
As we briefly mentioned above, standard centrifugal pump is susceptible to leakage after prolonged operation, so what causes centrifugal pump leakage, and how to prevent? That's what we're here to cover.
Cause: The axial transmission of the pump rotor is large, the interference between the auxiliary seal and the shaft is large, and the moving ring cannot move flexibly on the shaft. After the pump is turned, moved, and the static ring is worn, no compensation displacement can be obtained.
Solve: When assembling a mechanical seal, the amount of axial movement of the shaft should be less than 0.1mm, and the interference between the auxiliary seal, and the shaft should be moderate. While ensuring the radial seal, the movable ring can be flexibly moved on the shaft after assembly. The ring presses towards the spring and springs back freely.
---
Cause: Insufficient amount of lubricating oil on the sealing surface causes dry friction or roughened sealing end surface.
Solve: The height of the lubricating oil surface in the oil chamber cavity should be higher than the dynamic and static ring sealing surface.
---
Cause: The rotor vibrates. The reason is the stator is misaligned with the upper and lower end covers or the impeller and the main shaft is unbalanced, cavitation or bearing damage (wear), which will shorten the seal life, and cause leakage.
Solve: The above problems can be corrected according to the maintenance standards.
---
Cause: Mechanical seal leakage caused by solid particles impurities If solid particles enter the sealing end face, they will be scratched or the sealing face will wear quickly. The accumulation rate of scale and oil on the surface of the shaft (sleeve) exceeds the wear rate of the friction pair. As a result, the moving ring cannot compensate for the wear displacement. The operating life of the hard-to-hard friction pair is longer than that of the hard-to-graphite friction pair, because solid particles will be embedded in the sealing surface of the graphite seal ring.
Solve: Mechanical seals of tungsten carbide-tungsten carbide friction pairs should be supplemented where solid particles been easily accessible.
---
Leakage of mechanical seals accounts for more than 50% of all maintenance pumps. The operation of mechanical seals directly affects the normal operation of pumps.
Mechanical seal is the initial stage of water pump leakage, but mechanical seal itself is a kind of high-precision precision parts. It has high requirements on design, machining and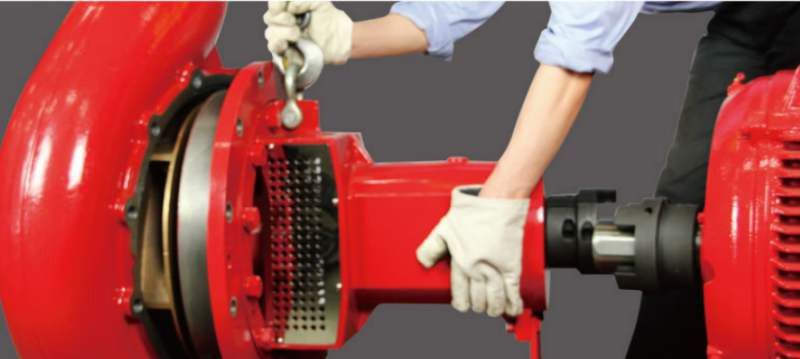 assembly quality.
When using mechanical seals, various factors of mechanical seals should be analyzed, so that mechanical seals are suitable for the technical requirements and media requirements of various pumps, and have sufficient lubrication conditions, to ensure long-term and reliable operation of the seals.
Do you know any more causes and solution of centrifugal pump leakage? Welcome to join the discussion with Yaness.