The Past of Water Pump
The Past of Water Pump
Water pumps are machines that transport or pressurize liquids. It transmits the mechanical energy of the prime mover or other external energy to the liquid, which increases the energy of the liquid. Water pumps are mainly used to transport liquids including water, oil, acid and alkali liquids, emulsions, suspension emulsions and liquid metals. They can also transport liquids, gas mixtures and liquids containing suspended solids. The improvement of water is very important for human life and production. There have been various water-lifting devices in ancient times, such as chain pumps in Egypt (17th century BC), orange tarts in China (17th century BC), cormorants (11th century BC), and waterwheels (1st century AD).
The past of water pump as following.
1. The earliest pumps appeared around 300 BC. Archimedes invented a pump called the Archimedes type screw pump, which is still produced by manufacturers.
2. The pressure pump invented by the ancient Greek Ctesibius (285-222 BC) is one of the most primitive piston pumps. It is mainly used to produce water column and lift from wellhead. (It is still preserved on ancient Roman sites, such as in Silchester, England).
3. The square plate chain pump appeared in the history of the North and South Dynasties in China as a chain pump is an important invention of pump machinery.
4. In 1475, the Italian Renaissance engineer Francesco Di Giorgio Martini proposed the original model of the centrifugal pump in the paper.
5. In 1588, the Italian, Agostino Ramelli, published "Captain Agostino Ramelli's Ingenious Mechanical Devices" at his own expense. (This book details many tools and machinery that have been successfully manufactured and become commodities after two or three hundred years). There are descriptions of chain pumps, water pumps, and vane pumps.
6. Around 1590-1600, the gear pumps was invented.
7. In 1635, the German scholar Daniel Schwenter described the gear pump.
8. In 1650, Otto von Glick, the mayor of Madenburg, Germany, invented the first air pump. After continuous improvement, he designed a vacuum pump in 1654.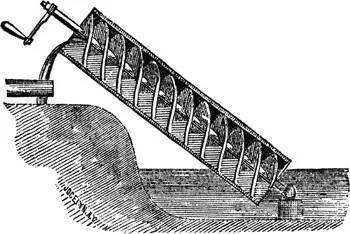 9. In 1658, Irish chemistry, physicist Robert Boyle and British naturalist and inventor Robert Hook carried out air pump experiments.
10. In 1675, Sir Samuel Morland, the royal mechanic of King Charles II of the United Kingdom, was granted a patent for a plunger pump, for pond drainage and fire fighting.
11. In 1680, a simple centrifugal pump appeared in Jordan.
12. In 1685, French physicist Denis Papin conducted high-pressure experiments on air compression pumps.
13. In 1689, Dennis Pappan invented a volute centrifugal pump with a straight blade, and a curved blade was invented by the British inventor John Appold in 1851.
14. In 1720, the use of plunger pumps began in the water supply system of the city of London.
15. In 1732, the British Gosset and Deville invented the diaphragm pump.
16. In 1738, the Dutchman Daniel Bernoulli's "Hydrodynamique" (fluid mechanics) was published and the Bernoulli equation was proposed.
17. In 1755, the work of the Swiss Leonhard Euler proposed the basic equations and continuous equations of ideal fluids. The theoretical foundation of centrifugal pump design is laid.
18. In 1746, H.A. Wirtz designed a screw pump using Archimedes' screw for lifting water.
19. In 1768, William Cole improved and introduced the chain pump in the bilge of the ship.
20. In 1772, the Swedish scholar Emmanuel Swedenberg proposed the design of a mercury vacuum pump.
21. Around 1781-1782, the invention of the rope pumps was first described.
22. In 1818, Massachusetts pump with radial straight blades, semi-open double suction impeller and volute appeared in the United States.
23. In 1849, American Henry Worthington invented the direct-acting steam pump, which is the simplest piston pump.
24. In 1852, Lord Thomson of Lord Kelvin in England proposed the idea of a heat pump.
25. From 1857 to 1859, Henry Worthington invented a horizontal, duplex, direct-acting, full-duplex steam pump for boiler feedwater.
26. In 1857, Charles Henry Murray of the United Kingdom patented a chain pump.
27. In 1865, a mercury vacuum pump was invented to solve the problem of carbon filament bulbs.
28. In 1868, Stork Pompen was founded in Hengelo, the Netherlands, and invented the concrete volute pump.
29. In 1870, the British William Thomson proposed the design of a jet pump.
30. In 1875, the British Reynolds patented a multi-stage centrifugal pump: mainly to improve the efficiency of the centrifugal pump.
31. In 1877, Shone used air pumps for sewage treatment in England: including ejectors.
32. In 1880, British Frizzle designed air lift pumps.
33. In 1890, the first twin-screw pump was manufactured by Warren, Mass.
34. In 1892, Worthington Company of the United States manufactured an oil pump for the world's first oil pipe (from Pennsylvania to New York).
35. In 1900, Harris manufactured air pressure pumps.
36. In 1901, Byron Jackson Company produced a deep well vertical turbine pump.
37. In 1902, Aldrich Pump Company of Allentown, PA, USA manufactured the world's first reciprocating positive displacement pump.
38. In 1904, Byron Jackson Company produced a submersible motor pump.
39. In 1909, W. Gaede invented the rotary vane pump and obtained a German patent.
40. In 1912, Zurich, Switzerland, installed the world's first water-source heat pump system. The heat pump equipment using river water as a low-level heat source for heating was patented.
41. In 1916, Aldrich produced a motor-driven reciprocating pump.
42. In 1918, Byron Jackson Company of the United States manufactured a heat oil pump for the petroleum industry.
43. In 1923, F. W. Krogh proposed the structural principle of rotary jet pumps, which are also called pitot pumps. Subsequently, a closed pitot pump was developed. Worthington built the world's first centrifugal boiler feed pump with a pressure of 770 bar (11165 psi).
44. In 1924, the Durco Company produced pumps specifically designed for chemical processing.
45. In 1927, the American Aldrich company produced a variable stroke multi-cylinder reciprocating pump.
46. In 1929, the Dutch company Houttuin manufactured the first twin-screw pump in Europe. Byron Jackson manufactures double-shell feed pumps for use in power plants.
47. In 1931, the Swedish IMO company invented and manufactured the three-screw pump.
48. In 1932, the French engineer Moineau invented the single-screw pump (also called Mono pump), and the product was made by the German PCM pump company.
49. In 1934, Bornemann designed and manufactured an external bearing twin screw pump. United produces high-pressure water and carbon dioxide jet pumps for oil recovery.
50. In 1936, Milton Roy invented a motor-driven metering pump. The invention of gas ballast pumps.
51. In 1937, Ingersoll Rand Dresser (IDP) designed and manufactured a process pump with radial separation and pulling from the back.
52. In 1942, Pacific Company manufactured a slurry pump for treating catalyst powder.
53. In 1946, the HMD Company invented the Magnetic Pump.
54. In 1948, Byron Jackson Corporation in the United States produced prototypes of canned pumps for modern atomic power generation.
55. In 1951, Byron Jackson Company manufactured the main feed pump for the first nuclear submarine American Nautilus.
56. In 1953, the Byron Jackson Company manufactured a recirculation pump for the Nautilus nuclear submarine. Durco produces a rear-pull chemical process pump that is the precursor to the ANSI standard.
57. In 1958, W. Baker of the Federal Republic of Germany first proposed a turbomolecular pump of practical value, and molecular pumps of various structures have subsequently appeared.
58. In 1960, Byron Jackson Company manufactured submersible motor pumps for underground LPG storage facilities.
59. In 1961, Byron Jackson Corporation manufactured coolant pumps for shaft seals in nuclear power plants.
60. In 1963, LMI Company invented the electromagnetic drive metering pump.
61. In 1965, the United States WILLIAMS company invented the pneumatic metering pump.
62. In 1969, the United States Ingersoll Rand Dresser designed and manufactured the world's largest boiler feed pump with a power of 52200kW (70,000 horsepower).
63. In the 1870s, Kobe manufactured a commercial rotary jet pump.
64. In 1972, the Pacific Company in the United States manufactured a nuclear reactor feed pump suitable for atomic power generation, with a forged casing.
65. In 1976, the United States Ingersoll Rand Dresser manufactured the world's largest vertical drainage pump to date with a rated flow of 180,000 m3 / h.
66. In 1982, the United States Aldrich company produced the world's largest power pump 2985kW (4000hp), which can suck the ground slurry through a 800-1600km (500-1000 miles) pipeline. Pacific Company manufactures the world's largest water jet pump with a power of 17,900 kW (24,000 hp).
67. In 1983, Byron Jackson Corporation of the United States manufactured a liquid sodium pump for the largest Clinch River value-added nuclear reactor in the United States.
68. In 1987, Byron Jackson Company manufactured the 1120kW (1500hp) submersible motor pump installed in the world's largest oil storage cavern.
69. In 1990, the United States Byron Jackson Company manufactured the world's largest vertical cryopump installed in a helium extraction facility.
70. In 1992, the United States Ingersoll Rand Dresser designed and manufactured the largest pipeline pump in the world, with a power of 27590kW (37,000 horsepower), and was driven by an air turbine engine.
71. In 2000, the American HMD company manufactured a shielded magnetic drive pump, which is a leak-free pump