ZW
self priming sewage pump
are research and development by YANESS, updated according to ZX self priming centrifugal pump, with both self priming and non-blocking sewage disposal usage. Can transfer fresh water and dirty water, and with high self lift, up to 5 meters (Do not need install a bottom valve at inlet.).
Conditions of use
●
Ambient temperature ≤ 50℃, medium temperature ≤ 80 ℃.
●
Liquid PH valve: 6-9 for cast iron type, 2-13 for stainless steel type.
●
Specific gravity
of liquid ≤ 1240 kg/m³
●
The height difference of liquid level and pump inlet should less than 5.5 meters.
●
The length of the suction pipe does not exceed 10 meters.
●
The size of particle that inside liquid does not exceeding the pump diameter 60%, and for fiber, should't longer than five-fold pump diameter.
Working principle
ZW
self priming sewage pump
mainly composed by pump casing, impeller, rear cover, mechnical seal, pump shaft and bearing.
Liquid storage chamber inside pump, connect with working chamber by return hole and circulation hole, those constitute the
self priming sewage pump
's system. The liquid storage chamber will save the liquid after the pump stop. When the pump start again, the inside liquid and air will get centrifugal force following the impeller working, liquid will back to working chamber by gas-liquid separation tube, and air will out to pump. Then barometric pressure will press the ousdie liquid into pump, its self priming. This requires the pump with inside liquid, so we should injection of the liquid at first use.
Features
●
ZW
self priming sewage pump
adopte double blade structure impeller, its Improve the sewage passage capacity.
●
The mechnical seal are wear-resisting type, can working at oil chamber at long time.
●
Compact structure, simple volume, low noise, high efficiency, easy to maintenance and replace.
●
Can working with automatic control cabinet, automatic control pump working.
●
According to the actual situation, YANESS will provide suitable installation for easy install and maintenance.
●
Motor would't overload under normal use.
●
Can equip with ourdoor motor, do not need bulit
pumphouse
.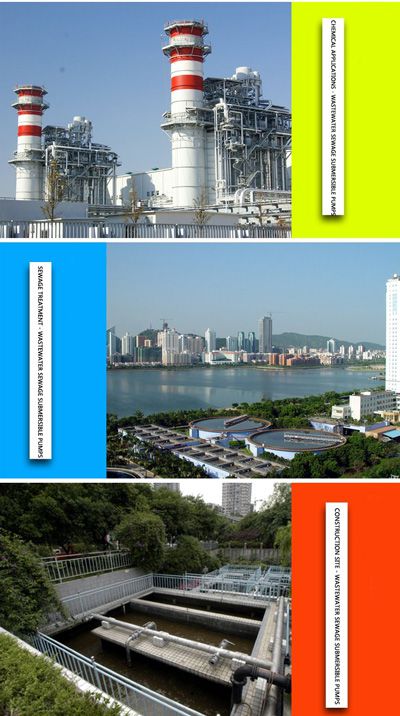 Application
●
Fresh water
●
Dirty water
●
Discharge of seriously polluted wastewater from commercial plants
●
Sewage discharge station in main house area
●
Water delivery system of urban sewage treatment plant
●
Drainage station of civil air defense system
●
Water supply equipment of waterworks
●
Sewage discharge from hospitals and hotels
●
Construction site of municipal engineering
●
Auxiliary equipment of mines
●
Rural digester
●
Irrigation of farmland
Preparation before starting
●
It is necessary to check the pump before staring. For find problems and slove it in time to ensure pumps working well. Please check and confirm those items below.
●
Check whether the fasteners on the pump base, coupling, bearing and other connecting parts are loose. Fastene it if it is loose.
●
Turn the coupling by hand to see if there is any jam or abnormal sound.
●
Open the above watering valve, to add liquid not less than two-thirds of the volume of the pump body, then close the valve.
●
Notice the motor rotation direction, it's should be clockwise that seen for motor.
●
Start the pump; check the pump working normally or not.
Use matters
●
Shorter the suction pipe, no more than 10 meters.
●
Clear the pump chamber after stop if pumpping high viscosity liquid or fiber.
●
After 3000 hours of normal operation, the pump should be dismantled and repaired, and if necessary, replace the consumables that should not be reused.
●
This
self priming sewage pump
can be customized for direct connection, high concentricity, enhanced stability, and more economical, but maintenance is a little troublesome.