The Features of Sewage Pump
The Features of Sewage Pump
Sewage pump is widely used in the enterprise unit waste water discharge, the city sewage treatment plant discharge system, the subway, the basement, the civil air defense system drainage station, the residential area sewage drainage station, the municipal engineering, the construction site thin mud discharge. We found that a lot of customers to sewage pump knowledge is insufficient; Let us introduce the features of sewage pump.
1. Unique single-blade or double-blade impeller structure is adopted to greatly improve the sewage passing ability, which can effectively pass through 5 times the fiber material of the pump diameter and solid particles with the diameter of about 50% of the pump diameter.
2. The mechanical seal is made of new hard and corrosion-resistant tungsten carbide material, and the seal is improved to double end seal, so that the pump can run safely for more than 8000 hours.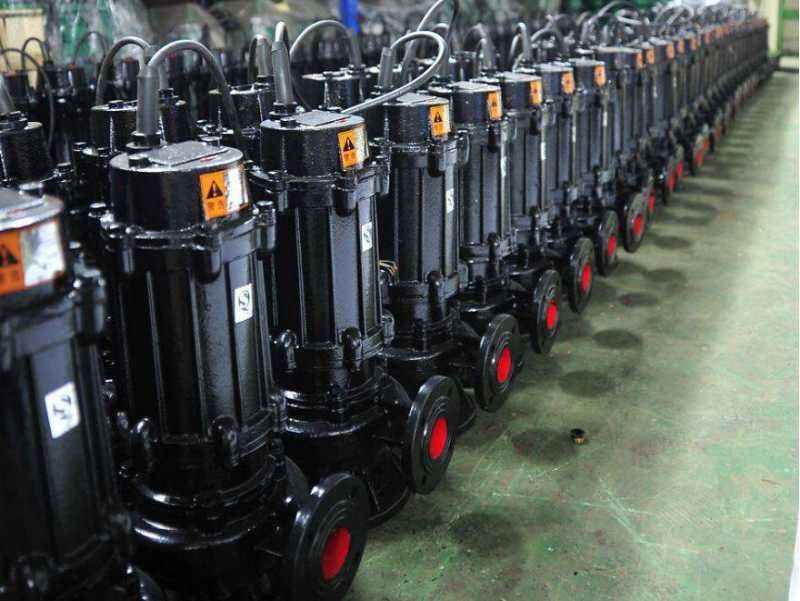 3. Compact overall structure, small volume, small noise, remarkable energy-saving effect, convenient maintenance, no need to build pump room, can work underwater, greatly reduce the project cost.
4. The pump seal oil chamber is equipped with high-precision anti-interference leakage detection sensor, and the stator windings are embedded with thermosensitive element, which absolutely protects the pump motor.
5. According to the user needs to be equipped with automatic safety protection control cabinet, the pump leakage, leakage, and overload and overtemperature absolute protection, improve the safety and reliability of the product.
6. The float switch can automatically control the start and stop of the pump according to the change of the required liquid, which is very convenient to use.
7. It can be equipped with double guide rail automatic coupling installation system according to users' needs, which brings great convenience for installation and maintenance. People do not need to enter the sump for this.
8. It can be used in the full range of head without overload of motor.
Sewage pump according to the different ways of sewage, sewage pump can be divided into self-priming sewage pump, liquid sewage pump, with knife sewage pump and automatic mixing sewage pump. Because of its can deliver a hard solid, fiber content of the liquid, and particularly dirty, glue and the characteristics of the liquid, is widely used in mining, paper making, printing and dyeing, environmental protection, oil refining, petroleum, chemical industry, farms, dyeing, brewing, food, chemical fertilizer, coking mill plant, building, marble factory, mud, sand, muddy ponds, sewage pond, dreggy liquid thick liquid, charging and aerosols in wastewater treatment.