Inline pump can't meet head range when start
Inline pump can't meet head range when start
When we start an inline pump, the head may not reach the designed value. For example, 100-250, the designed head are 20 meters, when it's only 15 meters even no flow, pls check those items as flowing;
The impeller's flow path blockage
It will affect the impeller's work and decrease the discharge pressure when the flow path blocked. Therefore, we should disassemble the pump and clear up.
Please note the inline pump is mainly transfer freshwater, for sewage water, pls choose sewage pump, or install a filter at suction outlet.
Pump leakage
The pump will leakage when the gap between the rotating part and the stationary part in the pump exceeds the design rang, for example, the impeller ring gap.
We should repair or replace those parts.
The problem is infrequent for Yaness pump. Under precision cast parts with reliability assembly technology, Yaness put the best pumps to the market.
Cavitation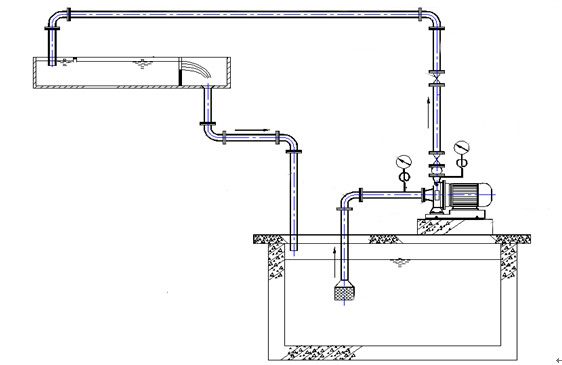 It will cavitation if the pressure are too low at the suction.
Check the inlet pipe is blocked or not.
Open wider the inlet valve.
Increase the liquid level to booster.
Low speed
Speed will affect the flow and head, please check the electric current, and ensure the speed is accurate.
Pipe
Each 100 m level pipe will consume 5 m head, and each three elbows will consume 1 m head, so we should calculate those head loose when choose a pump.
Too higher flow
In general, inline pump with a continuous downward performance curve, and the flow rate gradually increases as the head decrease.
Check the flow rate, if it's too high, please turn down the discharge valve.
Motor reversal
If the flow and head both too low, and speed are accurate, maybe motor reversal, please exchange any two wires on the terminal.
For more info about inline pump and head, please contact us.